Today, I turn 28 and while I wasn't allowed to sleep in, (How did The Munchkin know I was born at 7am??) the weather is awesome. We've already taken a walk and gone to the park, and I might be meeting up with a friend later. (She's not sure if she has to go to a rehearsal dinner or not.)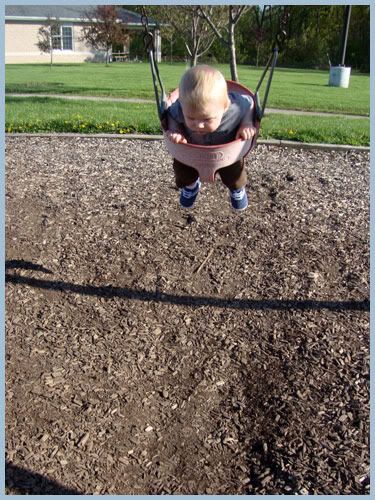 We have a swing at home, but that is more of a seat than a bucket, so I don't think The Munchkin really has a view of how high he is, like he does in the park swing.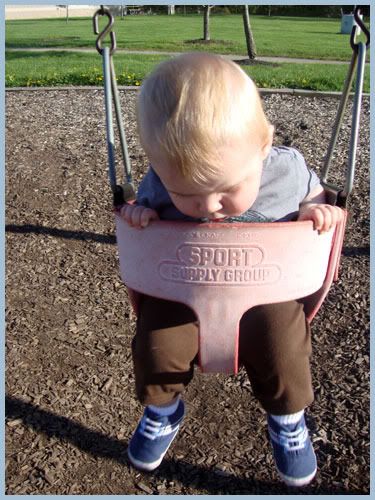 He wasn't too sure about it, ha…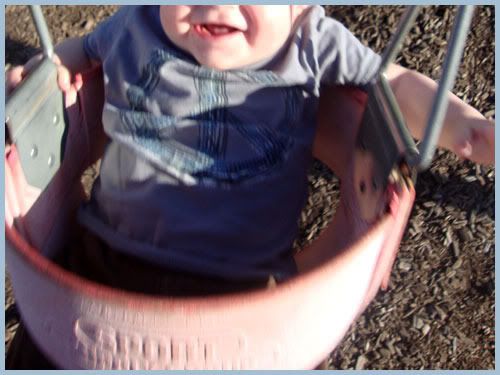 But once he relaxed and sat back like he does at home, he came around to it! Not the best picture, but it's hard to photograph AND push! 😀
I bought some new items for the shop, whoo!! At the end of the month, I'm taking down all the sweaters, so if you've been eyeing one, you only have a little bit of time to snatch it up! They're still on sale, so move move move!