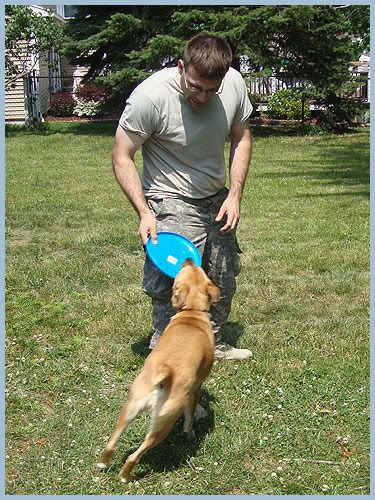 I guess this is a followup to last week's blog entry. Pretty much every time John comes home, after the initial Kipp freak out, they play frisbee. It's really cute.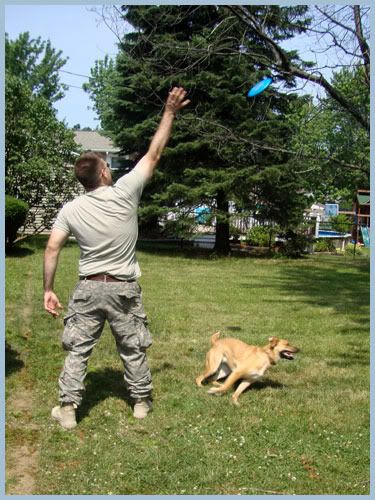 Kipp can't (doesn't?) catch the ball in her mouth though…she jumps up and tries to catch it with her paws!! I can't tell if that makes her really smart or really dumb, lol. She thinks she's people.
She also would rather play tug of war instead of giving you the frisbee, which I find really annoying, and why I don't play frisbee with her much. Bad puppy mommy, I know, but it drives me up the wall!
I hope the new house has a fenced in yard, because I don't know what I'd do without one!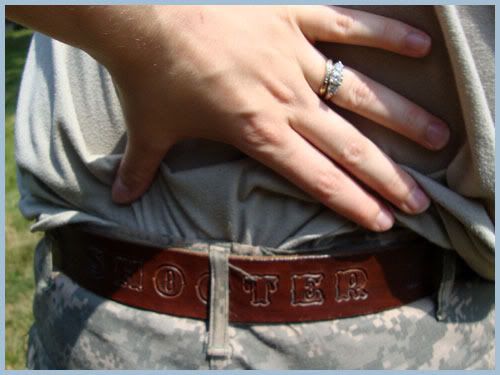 While they were playing, I noticed that John's belt wasn't the standard green canvas (?) that it usually is. Isn't it cool? He wishes he'd gotten it in black, but I like the brown. You can see the character in the leather more.