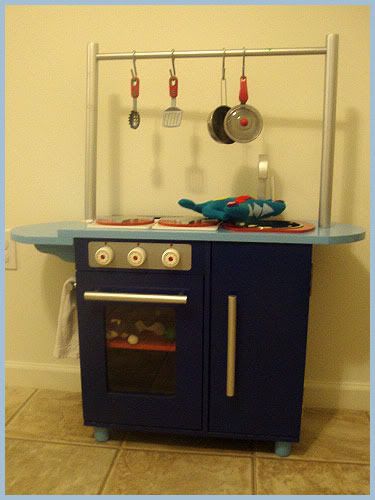 I have been keeping my eyes open while I'm out and about for a BOYS kitchen. So many that I've seen are gaudy or pink/purple. Ugh. Boys need to play-cook too! I went to the Salvation Army yesterday, and I found this gem! It was only $10, and I got a bag of food/dishes for $5. Maybe half of the bag was junk though, I but still think it was a good deal.
One of the hanging rack poles looks like it fell off at one point and the former owner tried to glue it back on, but was super sloppy about it, so I've got a little work to do on it, but still. How often do you find a handmade (?)* BLUE AND RED play kitchen? Rarely. I've been looking.
Best of all, I don't have to make one now!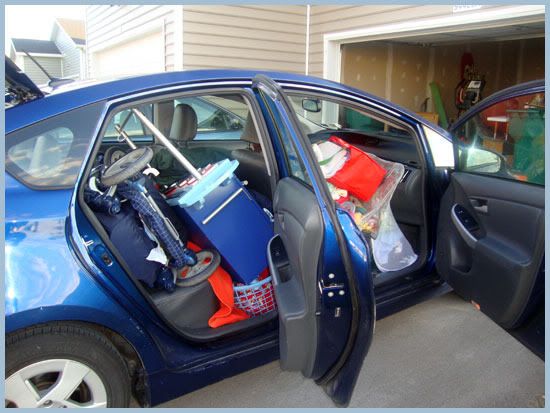 I wasn't planning on going to the thrift store, but we were "in town" doing laundry at the laundromat, so I figured I'd stop in. I also found a mid-century storage cabinet that fills a need I've had for a mid century china cabinet. As such, I had to be creative with how I loaded everything in the car, since it was already full. Thanks to the legs coming off the display cabinet, I'm proud to say that I am still a craigslist second hand gold medalist. Yes, The Munchkin is in there too.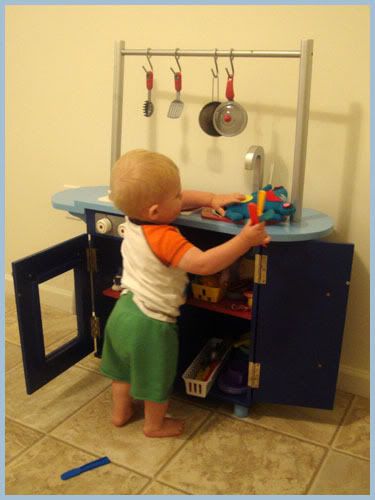 The Munchkin immediately took to his new kitchen. He had a blast opening and closing the doors, turning the knobs (they click!), and … taking out the bowl that is acting as the sink.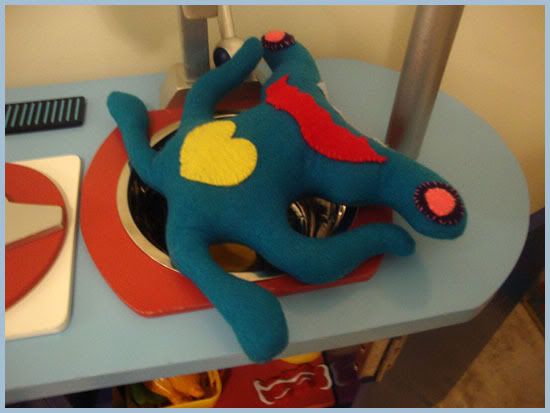 Apparently, one of his monsters needed a bath in the sink…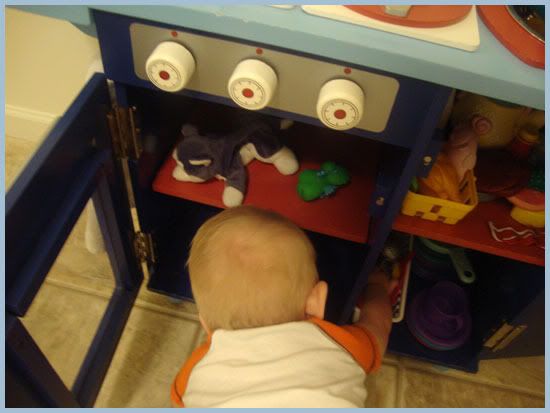 And we're having wolf and seahorse for dinner… yum.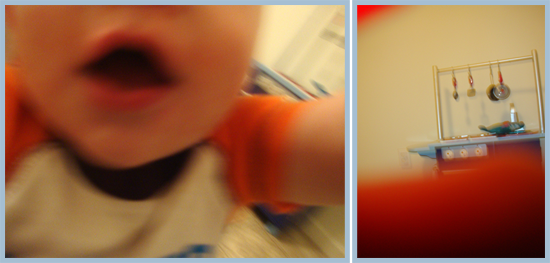 And then someone got jealous of me taking pictures of something that wasn't him, hahaha.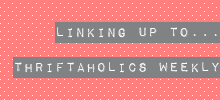 *
Not handmade. A comment saying that a woman found the same one lead me to do a little googling, and apparently Target carried it for $79 back in 2006. Still a great deal though!