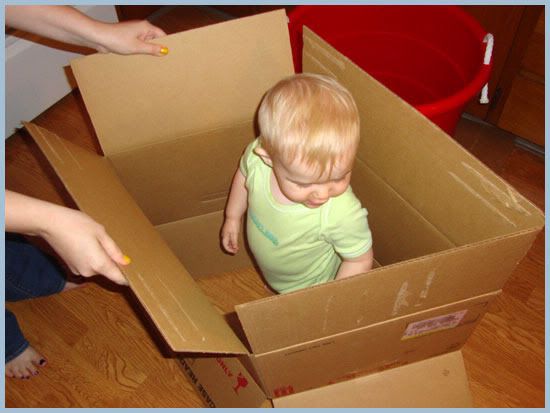 Here are some things that The Munchkin has been up to these past few weeks:
Pink eye! He got pink eye a couple of days before the move. I got antibiotics from the pediatrician, but I wasn't very good at giving them to him, so his eyes are still a little gunky some times. :-/
A cold! I got a cold the day after we moved here, and I think The Munchkin caught it. Sorry, little guy. He still has a cough every once in a while.
MOLARS! He had a molar poke through, and I can feel three more popping in. That day that the molar popped in was not. fun. omg.
Walking! All over the place. Seriously. The kid has places to go.
Talking! No real words as of yet, but lots of babbles, "DAT DAT DAT, AH? AAAH?" and screams of joy.
Eating! All table food…but no veggies. Sometimes he will eat raw carrots, but that's about it. 🙁 Anyone know of crackers that give servings of veggies, the way V8 Fusion does w/fruit juice? I'm getting desperate over here. He won't even eat purees any more!
Drinking! He's getting better with a sippy cup, but if he's not really thirsty, he tends to dribble it all down his chin & chest.
Tooth! A couple of days after he got that molar, he woke up at midnight to tell me that he got another tooth next to the two on the bottom.
Pointing! He points to things that he wants, including people.
Waving! He waves. It melts your heart.
Chase! He loves to chase me and be chased by me. He giggles so hard when I finally catch him. The area around our kitchen island will surely be worn thin, lol.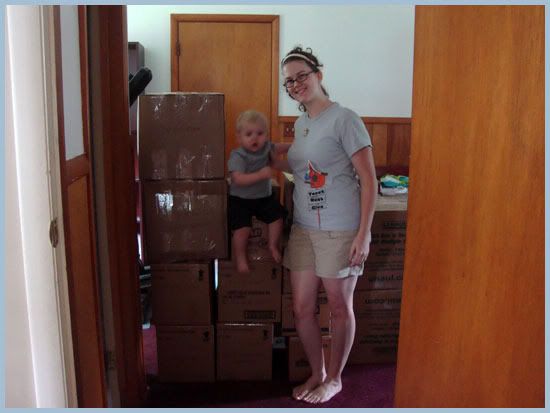 And that is pretty much what The Munchkin has been up to lately! Like those crazy curls tucked back into my headband? Yeah, moving is fashionable. You can't tell, but we have on our matching ROCTwestival shirts in the picture above, from Crazy Dog T-Shirts.