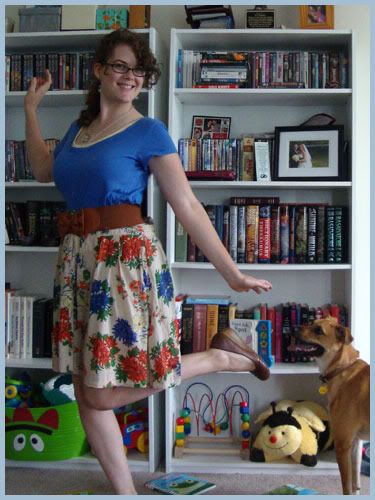 My parents are here, whooo! They're drove up from Florida and got here at 6:30am! They drove the whole way through, crazies. They're asleep now. I didn't go to sleep, although that wasn't the plan. The Munchkin woke up at 4am and has been WIIIDE awake ever since!
I pieced this outfit together when I unpacked my closet. I know that I've tried to put these pieces together before, but I never liked them. I think it's the belt? That is a new addition. I bought it before The Munchkin was born, and I think I can tell…or is the belt scootching up my torso all day a normal thing for these belts? 😉
For the first time ever, I'm actually loving my bangs curly as they grow out. I don't know if it's this mountain air or what, but they are curling like woah. It's pretty & carefree, don't you think?
I also love how some fashion bloggers include jumping pictures with their posts, but I am NO GOOD at doing it with a self timer. Another person? No problem, but self timer? Well, just see for yourself: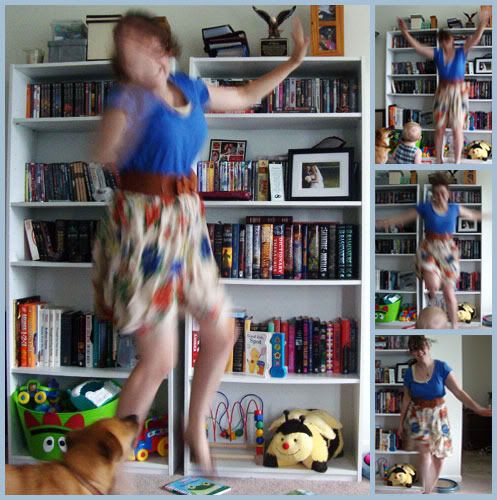 On Colleen:
Tee: Charlotte Russe
Tank: Old Navy, thrifted
Necklaces: gift from my sister & etsy
Belt: Not sure…Charlotte Russe? Forever 21?
Skirt: Old Navy, thrifted
Shoes: Target